A veteran smokejumper recounts his three decades parachuting out of planes and fighting wildfires in the rugged West, told within the framework of one thrilling season.
Murry A. Taylor
Murry Taylor's new book, More or Less Crazy, is now available at the bookstobelievein.com link below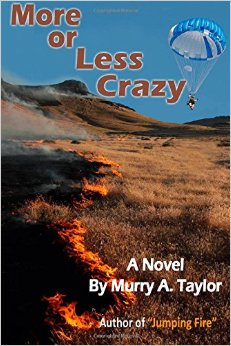 More Or Less Crazy, a novel, is available now
Read More
Buy it Now!
Make a Fire Jump!
Experience a fire jump from a Smokejumper's helmet-cam viewpoint.
The paperback edition of Jumping Fire was released on June 2001.

Now available as an eBook
The Movie
Movie deal based on Jumping Fire crashes and burns...more
So now that Murry's retired, what's he up to? Well, among other things, he has a new car...more